Sharing experiences and memories of many years
It is time to thank all those who supported ESM since 2001, be it through donations of money, used clothes, shoes, computers, cell phones. Your support will continue to have an impact. ESM has been a great experience but now it is time for a new phase in life. I have summarized the 16 years of ESM in one last report which you can download:
2017 ESMD-Update-16-English Version
2017 ESMD-Update-16-German Version
When I call this the "last" Update it does not mean we are turning our backs on South Africa. I remain committed to look after the ESM projects and will travel regularly to South Africa, but for shorter periods of time. The process of liquidating ESM will take a couple of years.
Cape Town is an attractive city and should you ever plan to go there and have an interest in visiting the townships and meet some ESM clients, let me know!
Sincerely,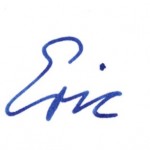 Eric Meier-Ruegg, Founder/CEO
June 18, 2018
PS: The website www.esmdevelopment.ch will be shut down in the foreseeable future.